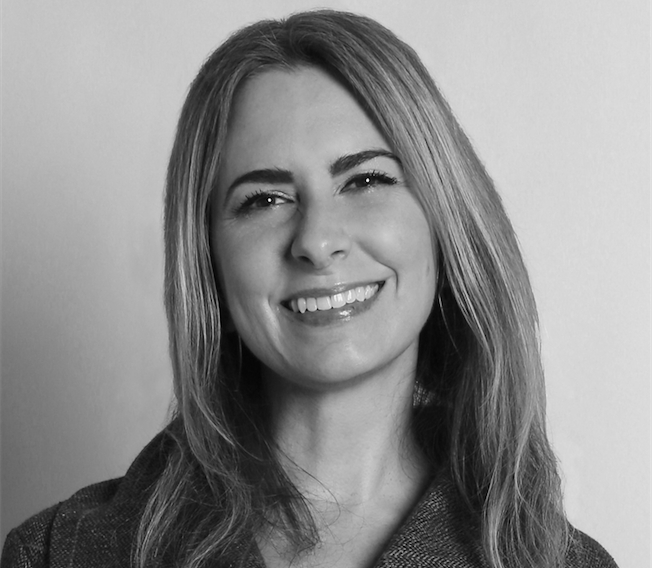 Maria Ingold
CEO of mireality (digital media technical consultancy) - London, UK
Voted one of the most influential people in UK New Television by VOD Professional and TechCityInsider's top 100 people redefining digital business in London and beyond!
Maria heads up mireality, a technical and strategic consultancy specialisingin premium film and television video on demand and lateral innovation (across IoT, smart home and wearables). Mixing an unprecedented background in Computer Science and Fine Art, Maria has a 25-year track record delivering profitable solutions for film, TV, games and media. She has spoken and been interviewed globally around 80 times on technology, writes on technology, and is a film and TV judge for BAFTA.
IGNITE TALKS & DISCUSSION: THE IMPACT OF TECH ON STORYTELLING
Ignite Talk: THE PICTURE: HDR, 4K, UHD
Jan Fröhlich
Image Scientist ARRI – Munich, Germany
 
Jan is senior image scientist at ARRI Munich, having previously worked as technical director at CinePostproduction in Germany. He has recently submitted his PhD on HDR and WCG imaging. During his PhD, Jan worked for Dolby Laboratories, where he contributed to the development of ITU Rec.2100 ICtCp color encoding, as well as the Dolby Vision HDR and WCG content platform.
Ignite Talks: METADATA IN & BEYOND WORKFLOWS
Ignite Talk & Use Case: The workflow of Norvegian Oscar nominee "The King's Choice"
John Christian Rosenlund
Founder of Softlights and Drylab R&D, Member of IMAGO technical committee – Oslo, Norway
Internationally rewarded Cinematographer with more then 40 Features and TV Drama under his belt, among them; The Kings Choice (Norwegian entry for the Oscars 2016) , A Thousand Times Good Night, The Wave (the highest grossing film of 2015 in Norway and last year entry for the Oscars) and The Saboteurs (the most popular TV drama in Norway's TV history). Some selected Cinematography awards: Kosmorama film festival x3 , The Amanda Statuette, The Norwegian Film Critics association award, The Silver Hugo award, The golden clapperboard, The Kodak Camera Award, The Aamot statuette, Kodak Nordic Vision Award, The Silver camera Award, The cameraman of the year in Norway x3, Emmy Award.
Stein B. Kvae
Movie Producer and Partner, Paradox Film / Drylab R&D– Oslo, Norway
Stein B. Kvae is one of Norway's most experienced Movie Producers and a business entrepreneur. He has produced more than 20 feature films, including Norway's Official Selection for this year's Oscars, The
Kings Choice. He has a background in advertising, having also managed the Norwegian Advertising School Westerdals, and been a board member at the Danish School The Kaos Pilots. He is currently
finishing an EMBA at Berlin School of Creative Leadership.
Ignite Talk & Use Case ZDF
Florian Reimann
CEO, Seriotec – Munich, Germany
Florian Reimann is managing director of FR Entertainment, a Munich-based film production company. After his graduation from the University of Television and Film in Munich, he gained work experience as a producer both in Germany and abroad. Since 2012 he has also been managing director of Seriotec, an IT company specialized in applications for the entertainment industry, such as the ticketing app DeinKinoticket.de and Yamdu powered by ARRI, a cloud-solution for film production management.
IGNITE TALK: Boosting Distribution with IMF
John Hurst
Co-Founder & CTO of CineCert – Burbank, USA
John Hurst is the Chief Technology Officer and co-founder of CineCert, a leading international developer of media technologies providing software solutions and consulting services to industry leaders in D-Cinema mastering and distribution. Under his direction, CineCert has produced several benchmark projects, including the Digital Cinema Initiatives (DCI) Compliance Test Plan, the open-source AS-DCP file access library, and the Interoperable Master Format (IMF). John Hurst is also a fellow of the Society of Motion Picture & Television Engineers (S.M.P.T.E.).
FIRESIDE CHAT : FEEDING THE GIANTS - STORYTELLING FOR SOCIAL MEDIA BROADCASTERS
Ian Forrester
Senior Firestarter Producer BBC – Manchester, UK
Ian Forrester is a well known and likeable character in the UK digital scene; while working for BBC's R&D in Manchester. He focuses on open innovation, disruptive tech via open collaborations with startups and universities. His current research is around the future of storytelling, with a technology called Perceptive Media;. a new kind method of telling stories, which pairs the best of broadcast with the best of the internet to create new experiences like sitting in a theatre.
Jan Lerch
Journalist & Creative Technologist – Berlin, Germany
Jan Lerch worked as a reporter, presenter and head of staff at SFB (today's rbb), before joining Deutsche Welle and Motor FM. In 2008, he became head of Probono-Berlin (TV Production). In 2009, Lerch lead the Geh nicht hin (don't vote!) campaign, which was nominated for the Politik-Award. He has since worked as director of editorial and broadcast at internet startup TAPE.TV (projects with ZDFKultur, ARD EinsPlus, Spiegel Online and bild.de). Lerch is currently leading moving image projects for UFA. His recent work includes the six-part interactive docu-series Go_Geek! (as director/author) for EinsPlus and UFA-Fiction's online project Behind the Story.
PANEL: WRITERS' ROOM EXTENDED
Tonio Freitag
Head of 3D, PIXOMONDO – Stuttgart, Germany
Tonio is Head of 3D at PIXOMONDO's Stuttgart office. His work credits include "Furious 7", "The Shannara Chronicles" and Steven Spielbergs "Bridge of Spies". He recently worked on He has recently upcoming crime film "Live by Night" directed by Ben Affleck. Currently he and his team are developing creating epic landscapes for "Iron Sky 2". Tonio is also teaching a range of courses at the Filmakademie in Ludwigsburg.
Kerstin Polte
Co-CEO & Creative Director, Serienwerk
Kerstin is an author, movie director and the creative director of Serienwerk, which she founded in 2015. Her films have been awarded internationally and shown throughout the world. Kerstin has recently finished shooting her feature film "Monster", starring Corinna Harfouch, Meret Becker, Sabine Timoteo, coming to theatres in Europe in 2017.
Uli Hanisch
Production Designer – Berlin, Germany
In 1989 he began his collaboration with Christoph Schlingensief and designed the movies of comedian Helge Schneider. Since 1997 he worked with Tom Tykwer and has been awarded with several film awards for The Perfume and again for Cloud Atlas. Over the last years he has worked mainly for international feature film projects all over Europe. Since 2001 Hanisch is teaching at the International Film School in Cologne and lecturing at various filmschools in Germany.
Felipe Sanchez Luna
Co-Founder, kling klang klong – Berlin, Germany

As a sound artist, sound designer and programmer, Felipe aims at understanding and explaining his surroundings through audio as he creates generative and interactive systems, combining innovative technology with natural laws of sound. After his studies in Audiovisual Media (B.E.) he worked 5 years for Klangerfinder before moving to Berlin and complete Sound Studies (M.A.) at the Art University. Hefounded kling klang klong, a studio for immersive sound, music and technology for exhibition spaces, films, videos, interactive installations, performing arts and business.
Amaury La Burthe
CEO Audiogaming – Toulouse, France

In 2011, Amaury founded AudioGaming, a company developing innovative audio-technologies based on cutting-edge procedural audio research, which expanded through two brands: Le Sound, focussing on audio and interactive tools for media creators, and Novelab, creating immersive and interactive sound experiences for video games, VR, and installations. Amaury recently worked on Type:Rider as Executive Producer, and Notes on Blindness VR as Creative and Audio Director. Beforehand, Amaury worked as researcher for the Sony Computer Science Laboratory, and as Lead Audio Designer for Ubisoft (Prince of Persia, Splinter Cell). Amaury holds a Master in Acoustics and Signal Processing Applied to Music from the IRCAM.
Martin Frühmorgen
Managing Director, Rotor Film – Berlin, Germany
Martin Frühmorgen is the managing director at Rotor Film. After graduating from the University for Film and Television Konrad Wolf in Potsdam-Babelsberg, Martin worked as a freelance sound designer before founding Rotor Film together with Holger Lehmann in 2011. Rotor Film is a full-service sound and picture post-production facility located at Studio Babelsberg. Specializing in the immersive 3D audio format of Dolby Atmos, Rotor Film worked on Lost Place (2012), the first film mixed natively in Dolby Atmos. The company also recently completed the Dolby Atmos mix of The Lake, produced by Luc Besson.
CASE STUDY: BETWEEN FILM & VR - NOTES ON BLINDNESS: INTO DARKNESS
Arnaud Colinart
Producer & Creative Director, AGAT Films / EX NIHILO – Paris, France

Arnaud Colinart is Producer at AGAT Films & Cie / EX NIHILO, applying new technologies and interactive mechanisms in the conception of narrative works - whether documentary or fiction. His productions include the award winning video game Type:Rider (Appstore Editor's Choice, SXSW 2014 Gaming Award and Webby Award Nominee), the transmedia experiences Hubot Market and Atsugi Robotics for the Swedish TV series Real Humans, and the graphic tribute to the TV series Peaky Blinders by American designer Nigel Evans Dennis (Lovie Award 2015). His latest project, Notes On Blindness - Into Darkness, premiered at Sundance New Frontiers 2016, is internationally acclaimed (Best VR experienceTribeca Storyscape Award 2016, Kaleido VR 2016, Sheffield Doc/Fest 2016).
FINAL KEYNOTE : PERSPECTIVES OF VR STORYTELLING FOR THE FILM & TV INDUSTRY
Michael Koperwas
Mixed Reality Supervisor, ILMxLab – San Francisco, USA

With an extensive 16-year background at ILM, Michael Koperwas has most recently been a creative and technical lead for ILMxLAB. With a heavy focus on championing harmonious process and sharing between the two groups, he also provides creative direction and supervision for numerous internal projects and demos. Michael led the initial prototyping group when xLAB was first formed in June 2016, working on concepts for WarCraft (Skies over Azeroth), Jakku Spy, the Jakku Sundance xDECK demo, and led the teams for xLAB's Magic Leap initial investigations and collaboration. In his many years at ILM, Michael has been involved in many aspects of visual effects, but focused his efforts towards producing more engaging performances from a digital character. With a passion for anatomical sculpture and an appreciation for the subtleties of acting, he supervised the creation of digital characters on such notable movies as TMNT, The Avengers, Rango, War of the Worlds, Harry Potter and the Prisoner of Azkaban, and Star Wars: Episode II: Attack of the Clones. He has also written and directed a short film entitled: Alone.